Buttigieg Promises Soda Machines and Extended Recess if Elected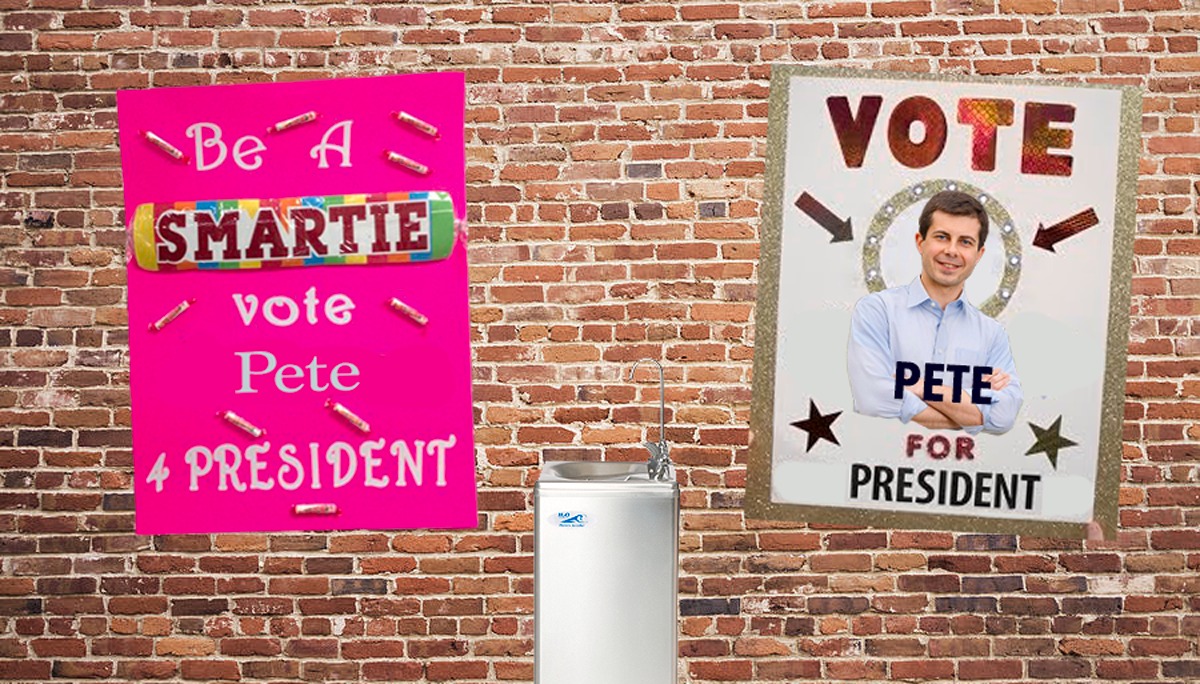 SOUTH BEND, IN — Presidential hopeful Pete Buttigieg continues to raise the stakes in one of the most crowded candidate fields in recent history. The barely legal Mayor of South Bend has vowed to put a soda machine in every cafeteria and extend midday recess breaks by up to 15 minutes if elected.
While many claim it would be close to impossible to keep these promises, some voters have expressed interest in what the young upstart Democrat has to say.
"No one was taking Buttigieg seriously until now," said one independent voter, "While the rest of the candidates are talking about the same old issues, Pete is taking on real world problems that concern everyone."
Another independent was less kind saying, "He has a ridiculous name and looks like a slightly grown up version of the Almost Famous kid." An apparent reference the 2000 coming of age film.
Pundits feel Buttigieg is making wild campaign promises to separate himself from the ever growing field of Democratic candidates. The buzz was enough to catch the attention of several Democratic frontrunners with Senator Kamala Harris(D-NY) responding, "Who is Pete Buttigieg? Do his parents know he's running for president?"
RELATED: Biden Divorces Wife, Remarries Twice, Fucks Pornstar to Bolster Presidential Bid
Despite his relative obscurity, Buttigieg's camp has been churning out campaign posters faster than they can restock magic markets and fluorescent pink poster board.
"Our goal is to have a poster above every drinking fountain in the country by November," said campaign chair Michael Gerald, "We are also rolling out a 'Free Pizza' concept early next week."
It remains to be seen if Buttigieg's daring strategy will appeal to a disgruntled voter base that appears increasingly overwhelmed by the complex issues facing the country. Even if successful in raising his profile, many wonder if Buttigieg can actually deliver. Until then, it is clear voters are ready to listen.
"Who doesn't want free pizza and vending machines?" added Gerald.