Cruz Fixes Himself Up and Prepares for 6 More Years of Shame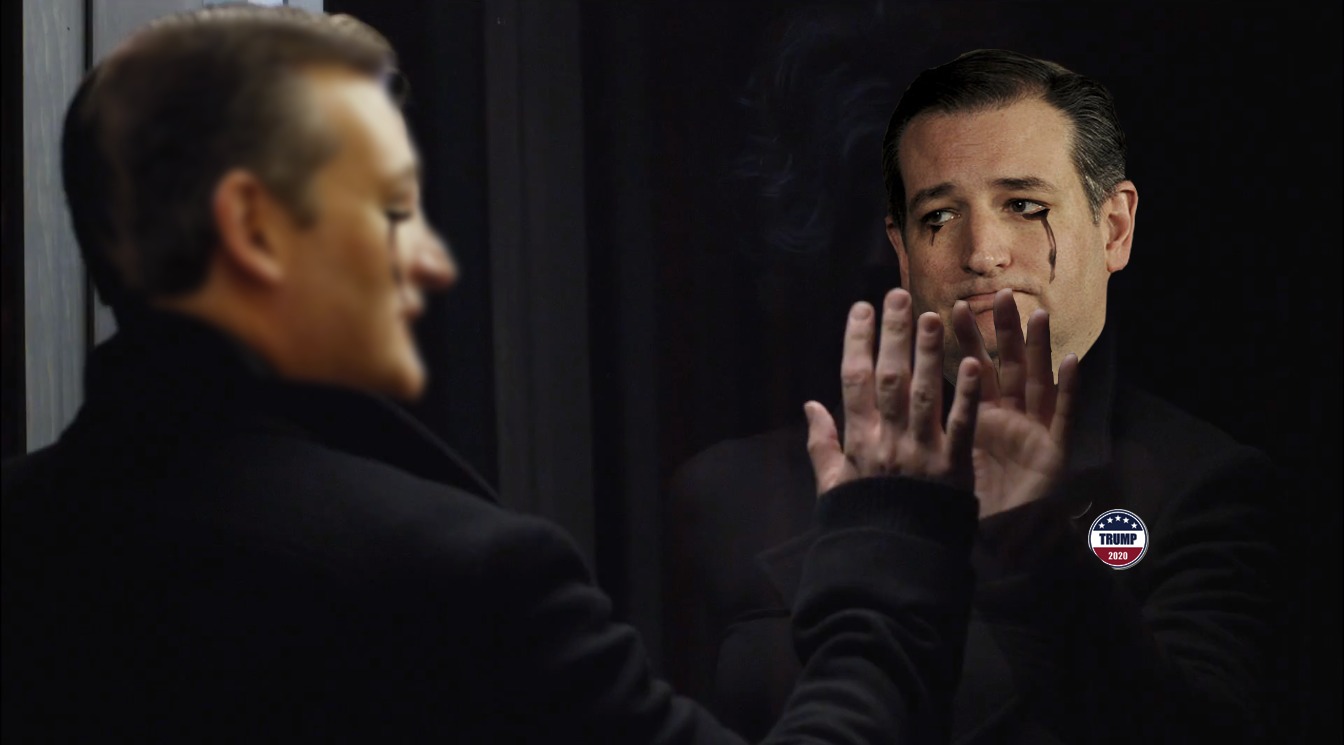 AUSTIN, TX — After a historic mid-term election that saw more votes cast than any other in American history, few surprises shaped the day. Of the victors, a disheveled Ted Cruz(R-TX) seemed the most relieved by his win in deep red Texas.
Cruz, once considered a lock for re-election only a few months ago, had a hard fought battle against Democratic challenger Beto O'Rourke which many thought could cost the incumbent his seat.
In a last ditch effort to save his political career, Cruz turned to President Trump. Insiders claim the request required that the one time Senator perform "unspeakable acts" to earn the endorsement of President Trump and his loyal base.
Although Cruz was unable to discuss what he was forced to do, due to a non-disclosure agreement, insiders say Cruz was a "total mess" after spending thirty minutes alone in a locked room with the president.
"Senator Cruz is certainly not someone with an air of dignity in the first place," said campaign intern Phineas Clark, "But the quivering mass of flesh, matted hair, urine, and saliva cowering in the corner of his office after the president left was still hard to look at."
Reports claim Cruz's campaign manager entered the office with a glass of mouthwash only to be rebuffed by the Senator who screamed, "Don't look at me!" as she wrapped him in a Trump 2020 campaign blanket.
Cruz and Trump were vocal enemies during the 2016 presidential run, but since Trump's triumph Cruz has become increasingly loyal to the vengeful president. Many believe the office visit and re-election signify the Texas senator's full obedience to the president.