Melania Locates Lost Ark During Stunning Africa Photoshoot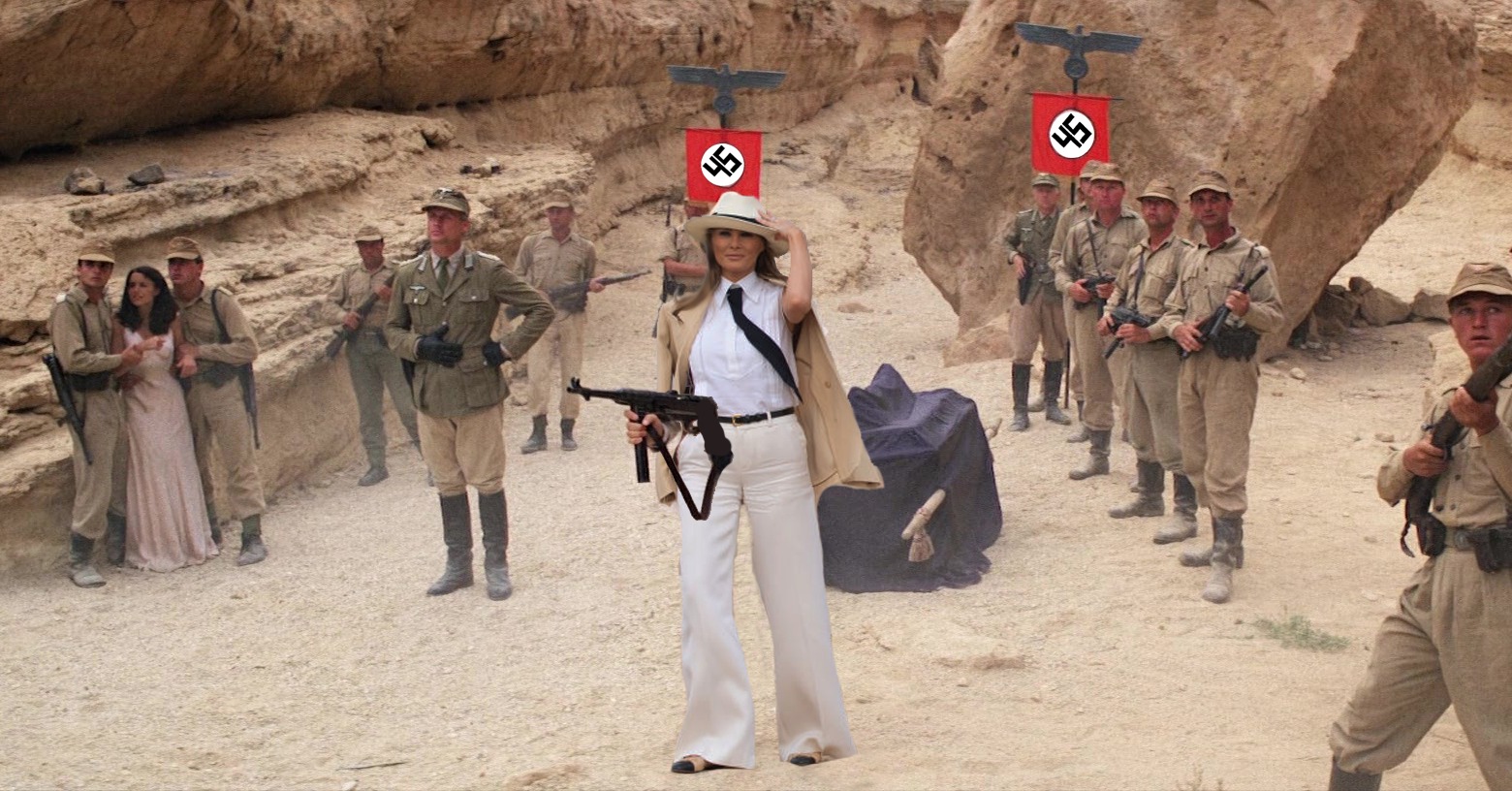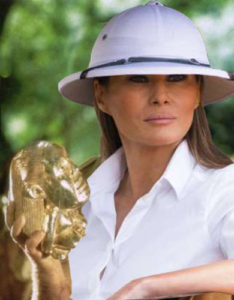 AFRICA — While on a glamorous $25 million, four-country photoshoot tour in some of the most beautiful backdrops in Africa, First Lady Melania Trump may have finally completed her ongoing search for the fabled Lost Ark of the Covenant.
Melania's quest began when White House Chief of Staff John Kelly sat her in front of a TV during "man-talk" time in the West Wing. The TV happened to be playing a film which detailed the legend of the Lost Ark.
"I was captivated by what I could do with this kind of power. It is power beyond measure. It could make even the most powerful man in the world kneel before you and beg for mercy," Melania told a select group of fashion reporters in a couture Dolce & Gabbana dress that cost 1,377 times the local Ghanaian daily minimum wage.
At her publicist's request, Melania opted not to hang a whip from her belt during her Africa visit, but she did have her outfits tailored to match those she had seen in her favorite Africa themed movies.
With her team of WWII throwback henchmen, Melania searched the continent while reliving her modeling years in front of landmarks while flying the "45" flag of her husband.
"I love the story of the Lost Ark, but hated the fact that the good guys have their faces melted off in the end. I wanted to take this opportunity to rewrite history and let good guys win for a change."
Melania will be auctioning off the Africans she purchased on the trip to benefit her anti-bullying charity foundation.