Trump Begins Work on Biographical Coloring Book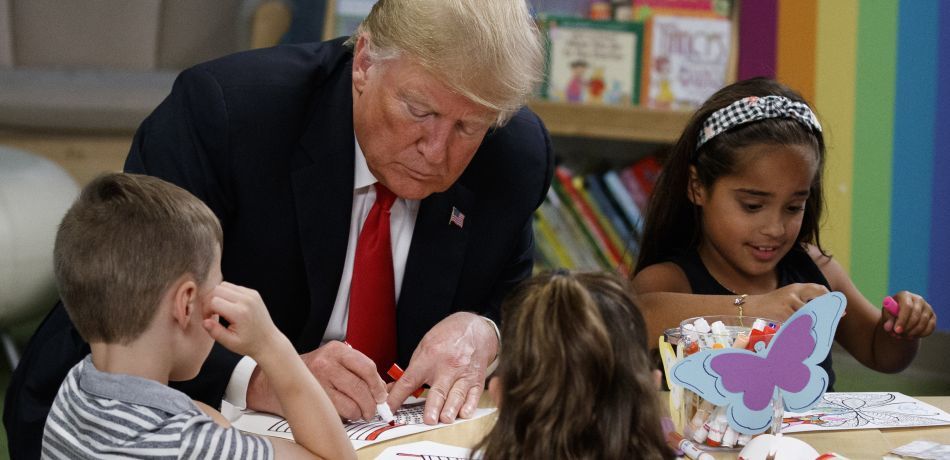 WASHINGTON, D.C. — In response to Bob Woodward's new tell all book "Fear: Trump in the White House", President Trump has followed through on his Twitter threat write on his own book. Trump promises to reveal the real truth behind his time in the White House in a 12-page picture book which he will dictate to a writer and illustrate himself.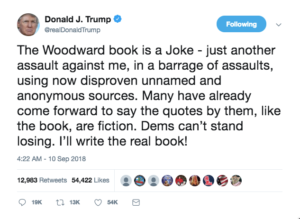 Trump fired off an angry tweet in early September condemning the Woodward book which detailed the chaos and confusion within the White House. He also claimed he would "…write the real book."
Although many believed it to a children's book, representatives for the President claim it is not appropriate for anyone under 18. "The language is not tailored for children and it is filled with very advanced and clever adult themes.
A leaked photo of the president coloring in the American flag with the wrong colored crayons was released earlier this month, leading many to speculate that he was, in fact, drawing the pictures on his own without any help from the schoolchildren who surrounded him.
"This book will tell the real story of a rich, white, land developer who has been victimized by blacks and poor people his entire life," stated Sarah Huckabee Sanders at an early release party. "It's about him taking on the status quo and elevating our country to new levels of unity and prosperity."